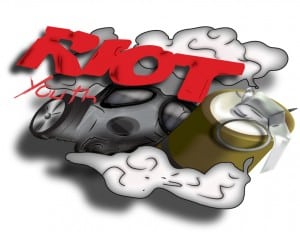 RIOT Youth (Revival In Our Teens): RIOT exists to show kids that they matter to us- and most importantly to God. At Revive our Youth are essential and important. RIOT meets every Sunday night from 6-8pm.
RIOT Youth is a fun and exciting place where your 6th-12th grader can encounter Jesus Christ but also have fun with their friends on a weekly basis. Every week each teen will receive a full meal, play games, worship God through song and hear a message in their small group. Small groups are broken up based on grade and currently we have four small groups every Monday night at RIOT.
For more information Contact Us.
Our small group leaders are:
High School Girls: Whitney Cummins, Inga Hanser
Middle School Girls: Lily Strevels
High School Boys: Pastor Josh Cummins
Middle School Boys: Eric Strevels
Other RIOT volunteers: Sandy Fields, Jason & Sue Fryman, Chance Carrig, Jacob Hanser, Christy Pence