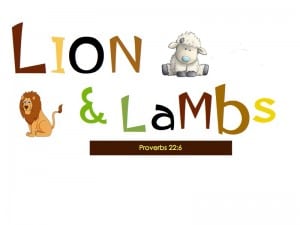 **Lions & Lambs will be taking a break until February 12**
Lion & Lambs:
"Lord Is My Navigator and Living As My Bible Says"
This is a children's program that is held on Tuesday Nights from 6-8pm. This is a VBS like setting where children 4 years old to 5th grade can grow closer to Jesus. You can expect your kid to have fun, memorize a Bible verse, read a Bible story and Worship God through song.
For more information email Mandy Miller.
Director: Mandy Miller
Dinner: Savanna & Roxanne
Pre k – k teacher: Cheyenne Poe
1st & 2nd teacher:
3rd – 5th : Kelli Phillips
Additional Leaders: Jed Ashcraft & Mike Miller